Look right into the studios of America's top radio stations and see the country's best personalities on the air as they do their shows!
California Aircheck Video tapes are available in VHS (NTSC format as used in US, Canada, and Japan) or VHS PAL format (for Europe, Asia, New Zealand, Australia, etc.). Please specify the desired format when you order your videos. Videos are $39.95 per copy for VHS and $54.95 for VHS PAL formats. Please add $5 for airmail shipping outside of the US and Canada.

NEW! DVD copies! $45.00 each. These are not spectacular movie quality but better than VHS quality for those who find DVD more convenient than VHS tape. Playable in the US and Canada and anywhere else that an NTSC DVD player is used! (These are Region Free discs)
NEW! PAL DVD copies that will play in your standard DVD player sold in Europe and Australia/New Zealand (or anywhere else in the world that PAL is your video system). $55.00 each for PAL DVD (plus $3 for airmail shipping).
VIDEO #140 (Sept. 2020) Discounted to $30 VHS, $30 DVD

, $40 PAL VHS CONVERSION TAPES for overseas use, $40 PAL DVD

for play anywhere in the world on a PAL DVD player (Region-free DVD). 2 hours Great video from around the country. Video #140 includes 2 fun-filled hours of great radio. This issue starts with XM/Sirius 60's On Six (60's Oldies Eveneings) with Shotgun Tom Kelly, Classic Rock WMGK Philadelphia with Debbi Calton (middays), CHR KDWB Minneapolis with Dave Ryan (and Falen and Steve O.), Kansas City Alternative KCJK X-105.1 with Afentra (afternoons) with KCFX's Nastyman making a guest appearance, Urban AC KOAS Jammin' 105.7 Las Vegas with Paco Lopez (afternoons), CHR KKSS Kiss 97.3 with Animal (afternoons), and a blast from the past, previously unseen Kidd Kraddick from Dallas CHR KHKS Kiss 106.1 from 1992!
US and Canada customers can use this button to buy Video #140 on DVD
---
The Shotgun is back on the radio (satellite this time) on the XM/Sirius "60's at 6" oldies channel. SHOTGUN TOM KELLY has still got the blippitty-blip and the beeeeeyah! Now he's got listeners from Manhattan Beach to Buffalo, Salt Lake City to Memphis, all over the country. And he's still sounding great playing them oldies baby!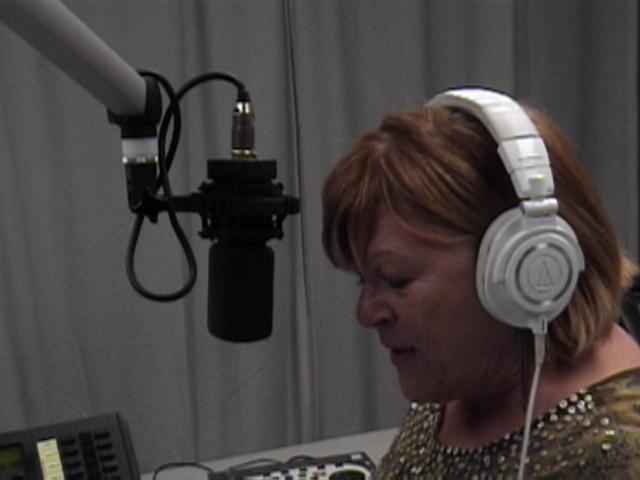 DEBBI CALTON is caught one last time at Classic Rock WMGK Philadelphia before she retired from the station. Great midday show & Debbi gives away some Toto concert tickets today with "Connect Three"...
DAVE RYAN has been killing it in morning drive at CHR KDWB Minneapolis for 25+ years now! The current Dave Ryan Morning Show includes Falen and Steve-O. Tons of personality and bits this morning including "Robo Dave", "Facebook Fights", and "Worst Date Wednesday". Awesome morning show from Dave & the crew!
At Alternative X-105.1 KCJK Kansas City we've got a short sample of Afentra in afternoon drive, joined by Chuck Nasty (The Nastyman) from clustermate KCFX. It's two Kansas City radio names all on one hot afternoon show!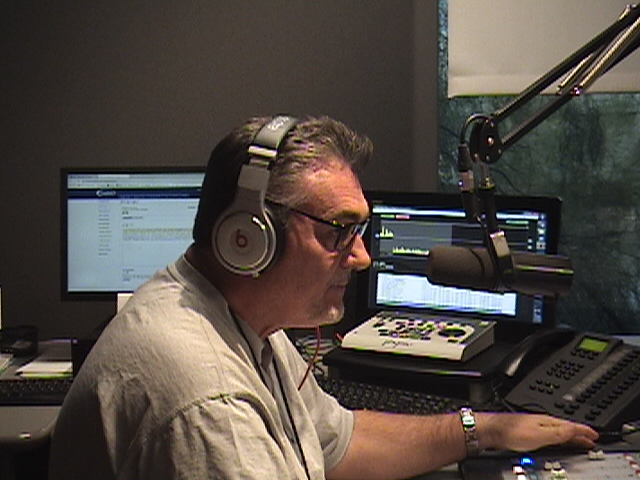 You've probably heard PACO LOPEZ all over the country, from New York City to Washington DC to Tampa. These days he's PD and afternoons at Urban AC Jammin' 105.7 KOAS In Las Vegas. Great afternoon show!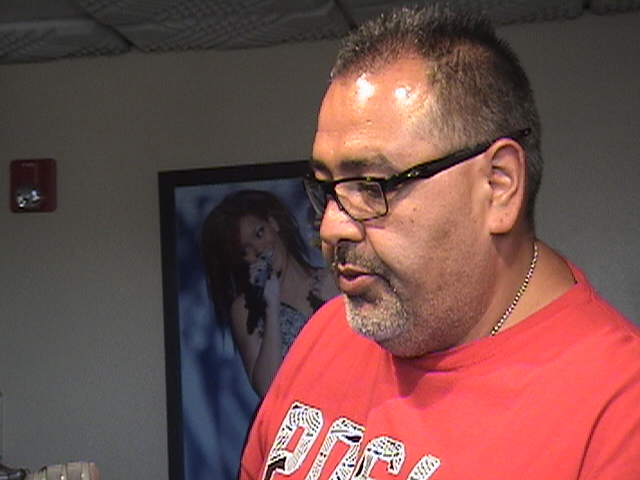 Longtime afternoon personality at CHR Kiss 97.3 Albuquerque, it's Anthony "DJ Animal" Garcia. Hmm, he needs to bleep a number of the winners on the phone! One of the big afternoon shows in Albuquerque!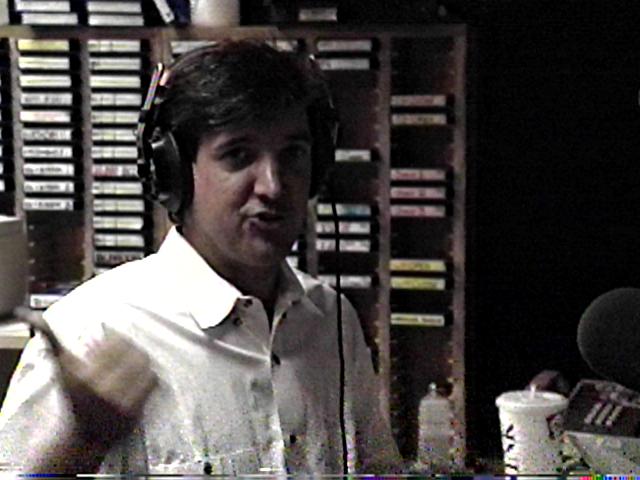 And lastly, newly discovered video from back in 1993 -- it's KIDD KRADDICK on KHKS Kiss 106.1 Dallas. This is very early Kidd from KHKS, before Kelli Rasberry joined the morning show the following year. His partner at this time was Jocelyn White but she was not in this morning and Sean Phillips filled in for her. Kidd does the "Battle Of The Sexes" this morning and calls the morning show at KAAM-AM to congratulate them for beating KISS in the ratings. Funny stuff!
CALIFORNIA AIRCHECK
85478 Sagaponack Drive
Fernandina Beach FL 32034
(904) 548-9845
FAX (904) 548-9846